[China] How to make dumpling
I like cooking. In China we have more chance to eat out instead of cooking at home because most wives have job. Chinese people like boiled dumpling rather than pan-fried dumpling. It is made of pork, chopped vegetables and spices. Dumpling skin is also made at home in China though people buy it in Japan. It is best to boil dumplings for ten minutes. It is delicious. Please try to make it yourself.
[USA] I could do it.
When I came to Japan 23 years ago, I rely everything on my husband since I couldn't do anything by myself. My English speaking friend helped me and it gradually became possible for me to go anywhere alone. I attended a tea party of kindergarten, classroom visitations and events of a school. I joined parents' work group and taught English voluntarily. It is very nice that I could have been teaching at school for 11 years up to now.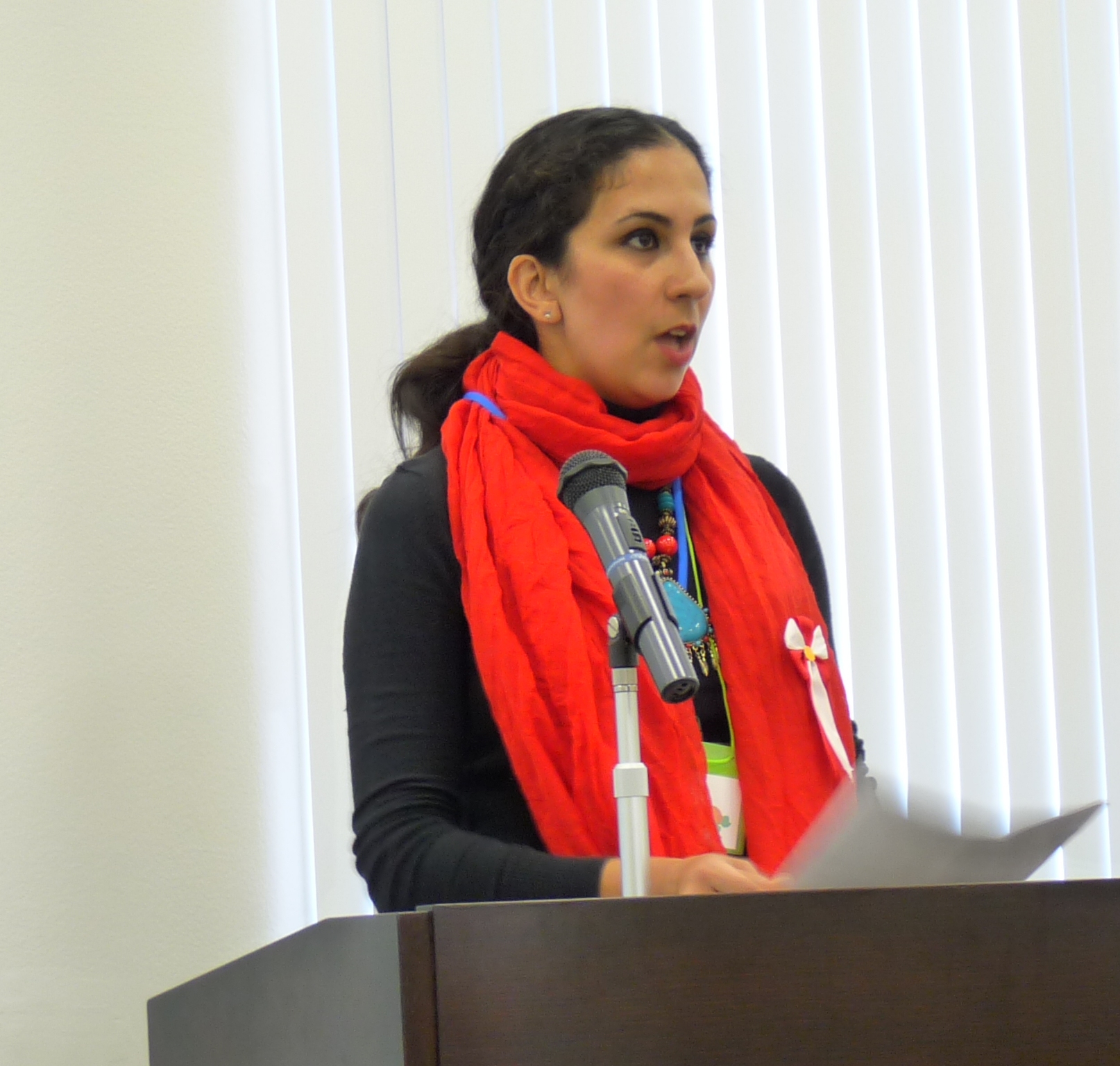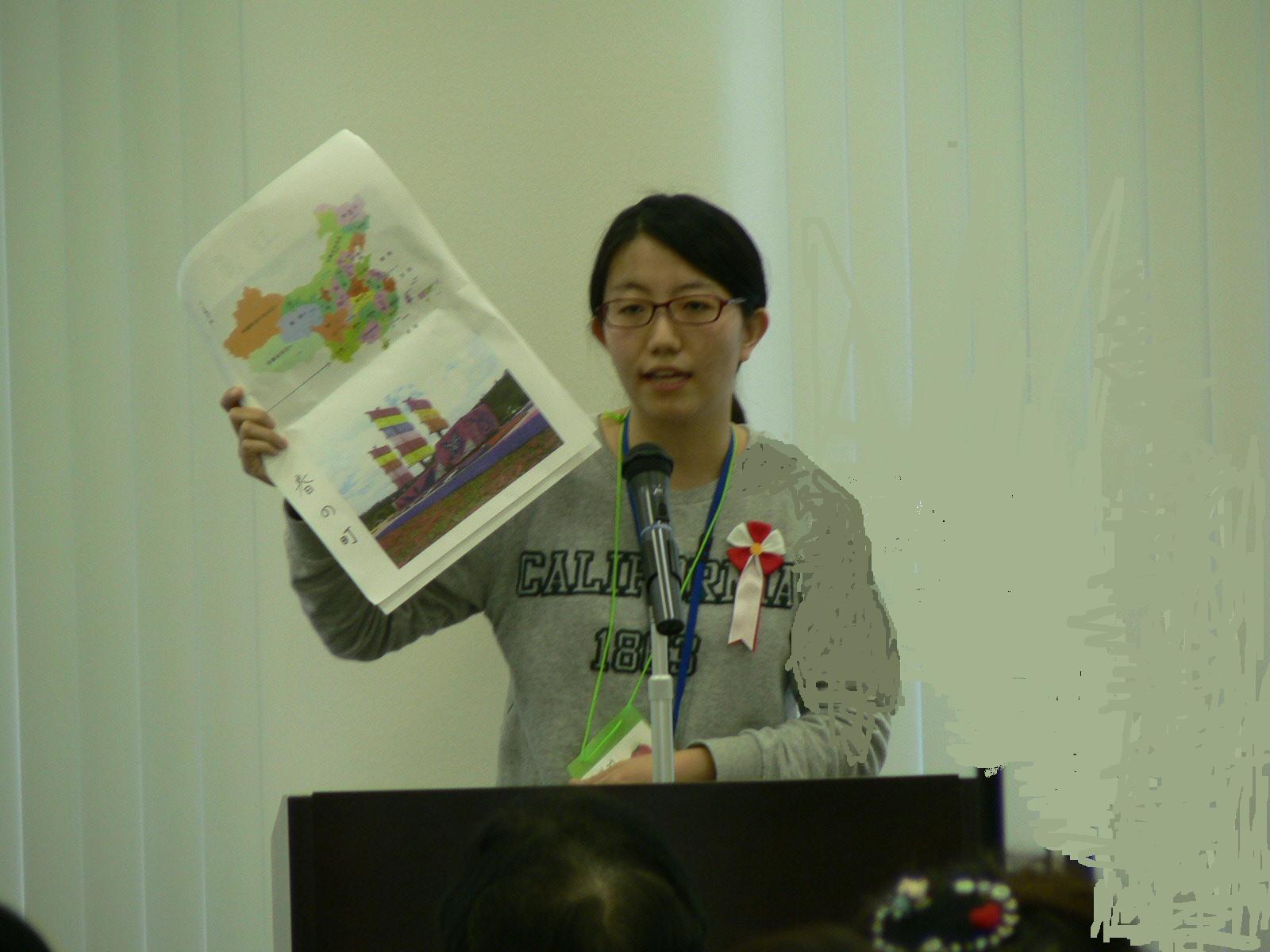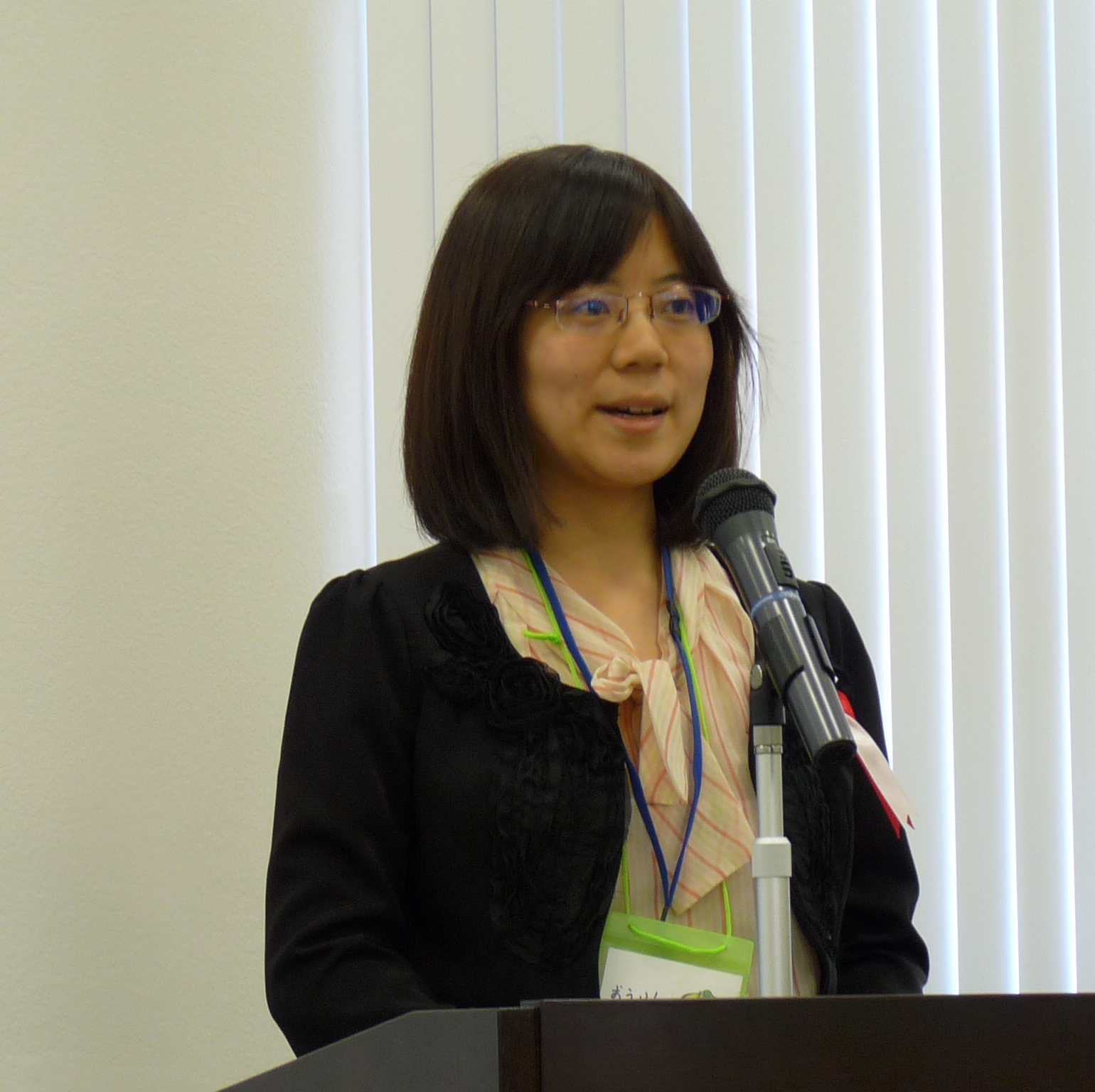 [China] Volunteer in China
I experienced volunteer work in China with my friend during summer vacation when school is out.  I taught elementary school children at a village in the mountain for 17 days. There was no gas and water supply. There were only children and their grandparents in the village because their parents were working in the town. Children worked for a farm too. For the last night dinner, they cooked the chicken they raised. In the morning we left the village, children sang a song for us with tear, which really touched my heart.
[Indonesia] In Sendai
Last year I visited Osaka, Nagoya and Sendai for university meetings. Among these cities, I like Sendai best. Foods were delicious and people were kind. I went there by bus with my friend. When we had trouble finding the way to Tohoku University, a Japanese who got off from the same bus kindly taught us. Sendai is similar to my home town Lampung, Indonesia and I love it.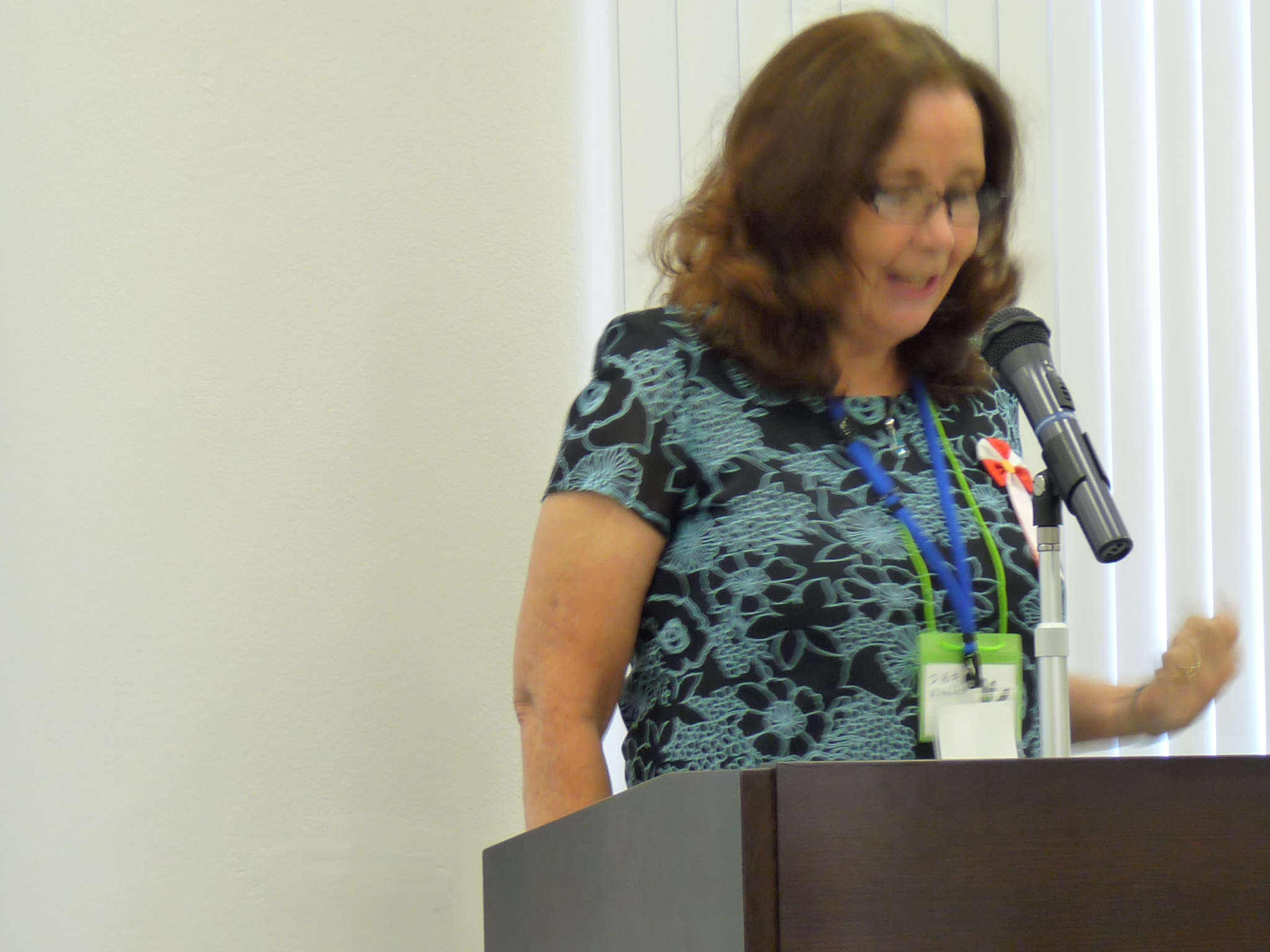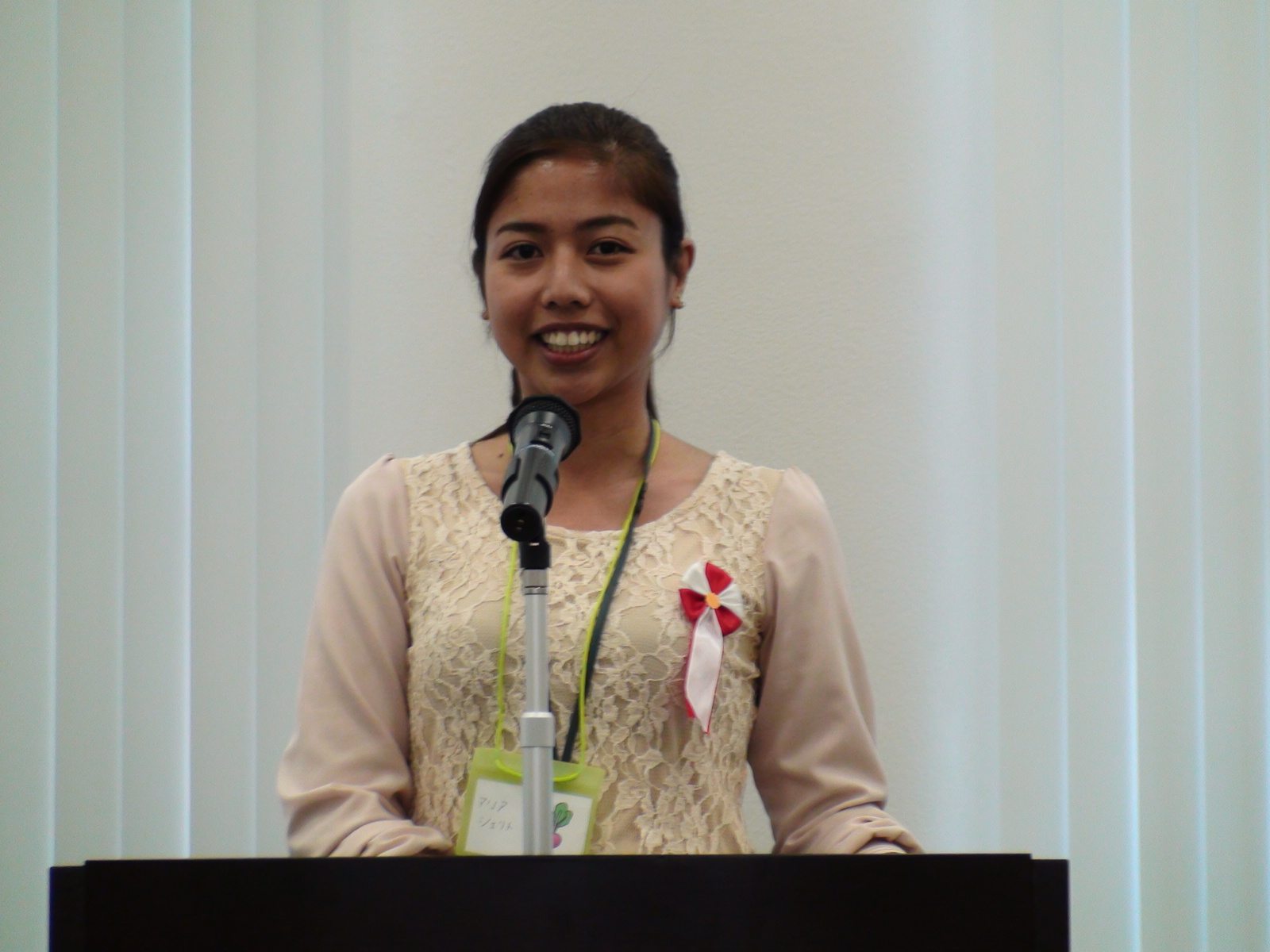 [USA] Memory of State Fair
When I was a child, I went to State Fare of Texas every year. There were lots of oily foods. I ate turkey and drank orange lemonade. After that I enjoyed flying ship, giant swing and looking at animal show. At night, I enjoyed speech of Big Tex (a cawboy robot of 16m high)
[China] Toilet culture of Japan
The first thing I was impressed when I came to Japan was a toilet. It was depressing to go out in China since public bathrooms were dirty. When I went to a bathroom at Narita Airport for the first time, I was surprised. When I sat on the toilet seat, sound of water flow started. Toilet seat with bidet function, so called "WASHLET" with a dryer, and even a small bed for a baby were installed. It was filled with warm-heartedness.
[Iran] Japanese woman and Iranian woman" from my point of view
> In Japan, there is no dress code for woman and usually women choose cloths and make up in a less obtrusive color. Iranian woman should put on a scarf and wear a cloak when go out. Young women prefer red, yellow, blue and green colors. They spend several tens of minutes for heavy make up before going to the party. In Japan, it is funny to see women doing make-up in a train while men are in the same car.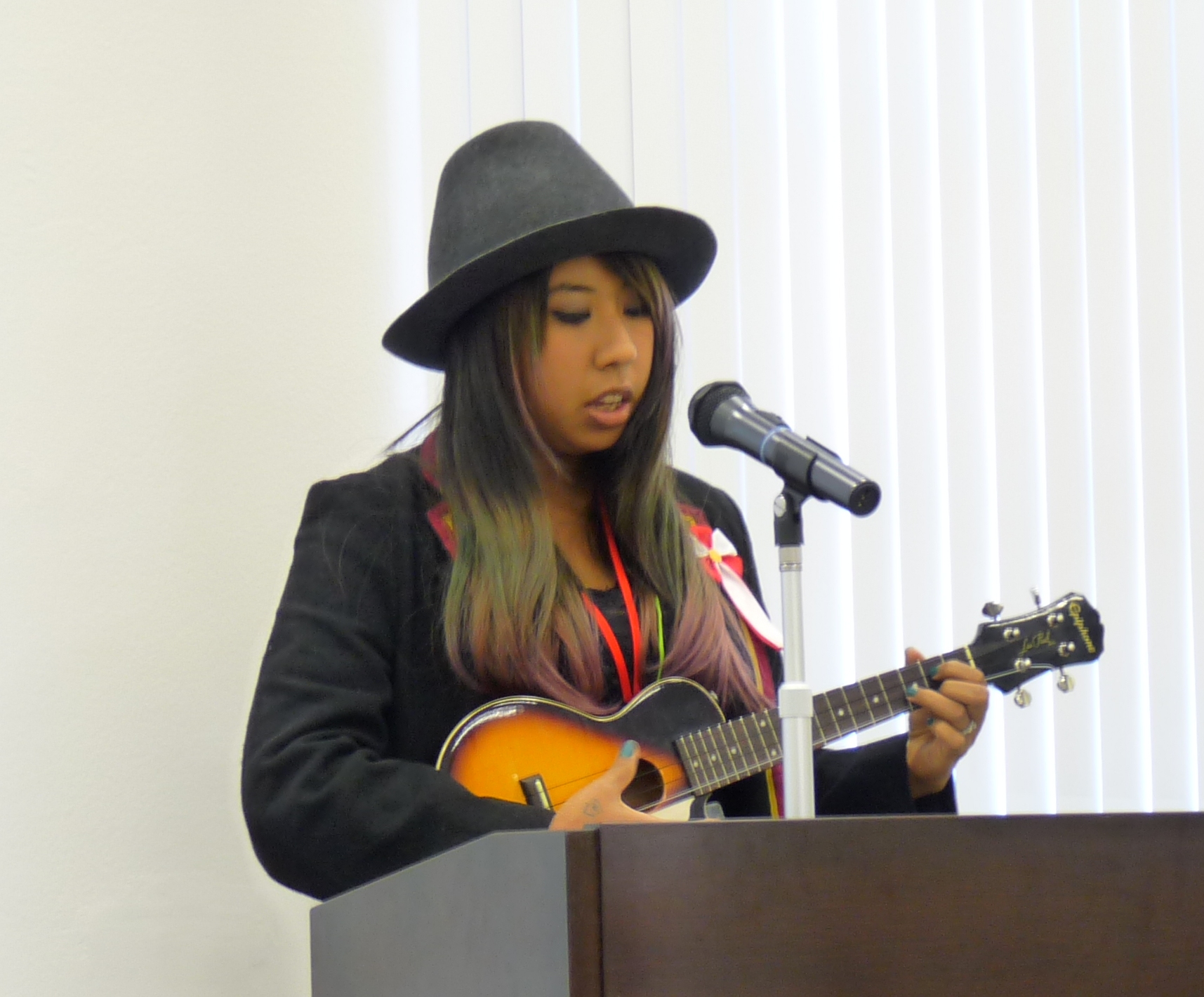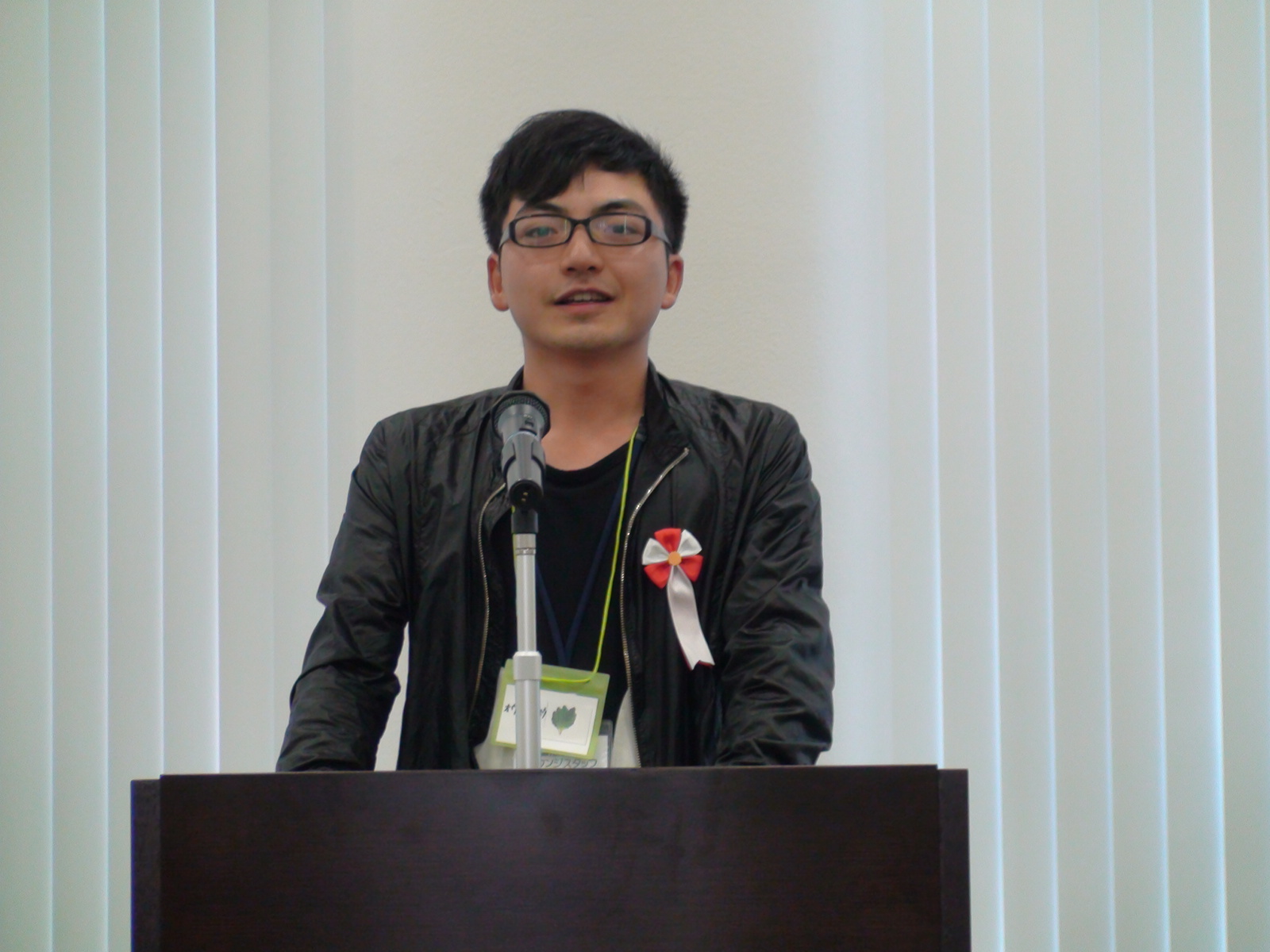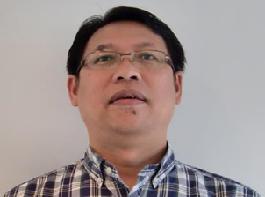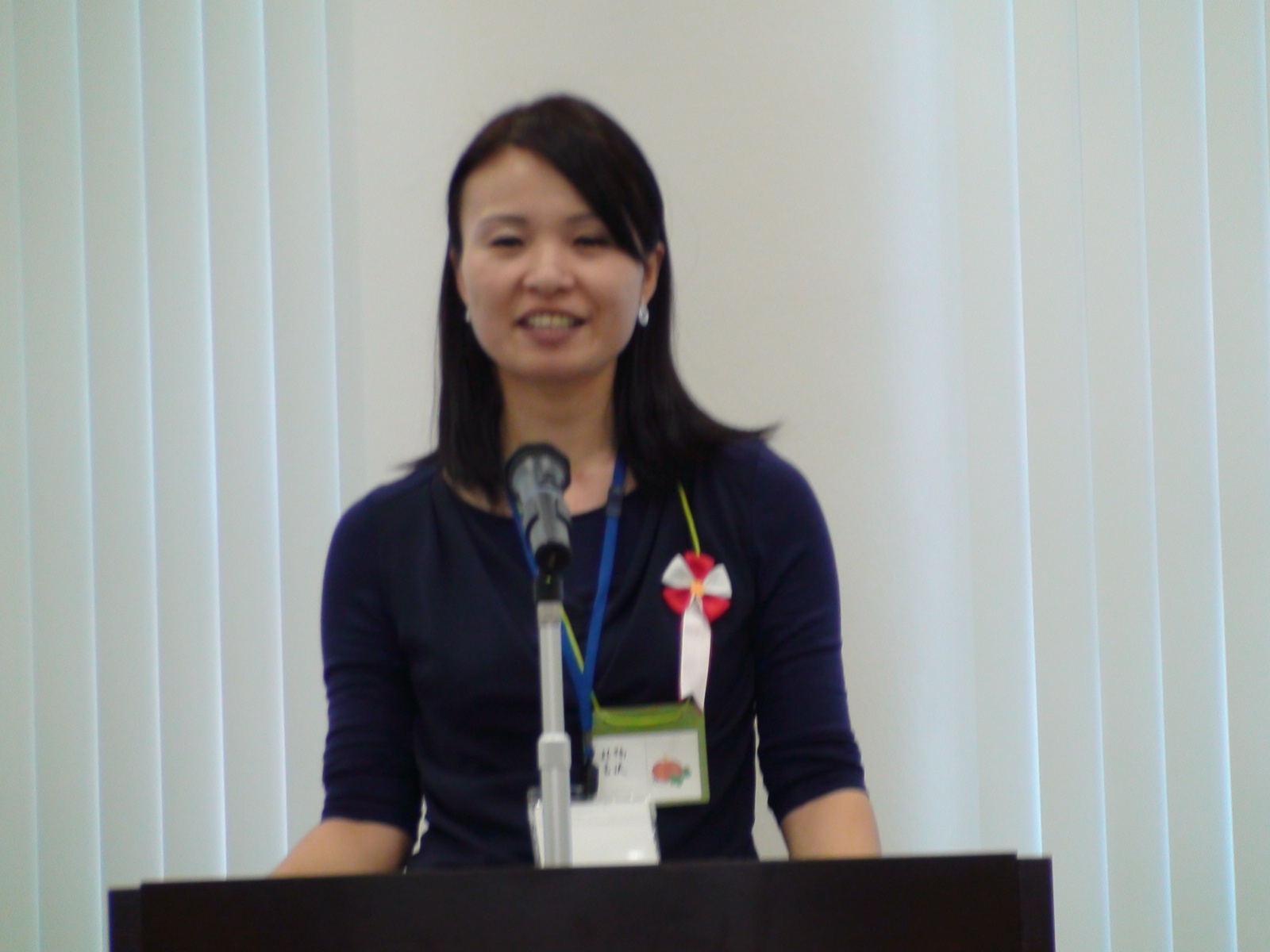 [China] Life in Japan
When I came to Japan in March this year, I could not understand Japanese at all. Now I can. Daily life in Japan is interesting but very busy. Prices are higher than in China, especially price for transportation is very high. Woman's clothes look very nice and I want to try. The place I want to go most is Kyoto. In winter, I want to see snowy landscape in Hokkaido. I also want to try snowboarding.
[China] My home town
My home town, Yunnansheng is a sightseeing area in southwestern part of China and more than 5.33 million tourists from abroad visit every year. The capital Kunming is located at the center highland of Yunnansheng where temperature is 15 to 30 degree C and flowers are blooming all year round. 25 ethnic minorities live in Unnansheng (There are 56 ethnic minorities in China.). Lijiang, world heritage, has rich nature and you can listen to the music of nà xī there. It is also famous for Pu'ercha and matsutake-mashrooms.
[Philippin] Japanese primary school
I became an English teacher three years ago. Primary school children set up school lunch, eat it, clean the room, play and study together. English class in Japan is focused on fun communication. One day, a firstgrader asked me"How many teeth have you lost, teacher? " I answered. That child said "Oh, foreign people don't lose baby teeth." Children are cute.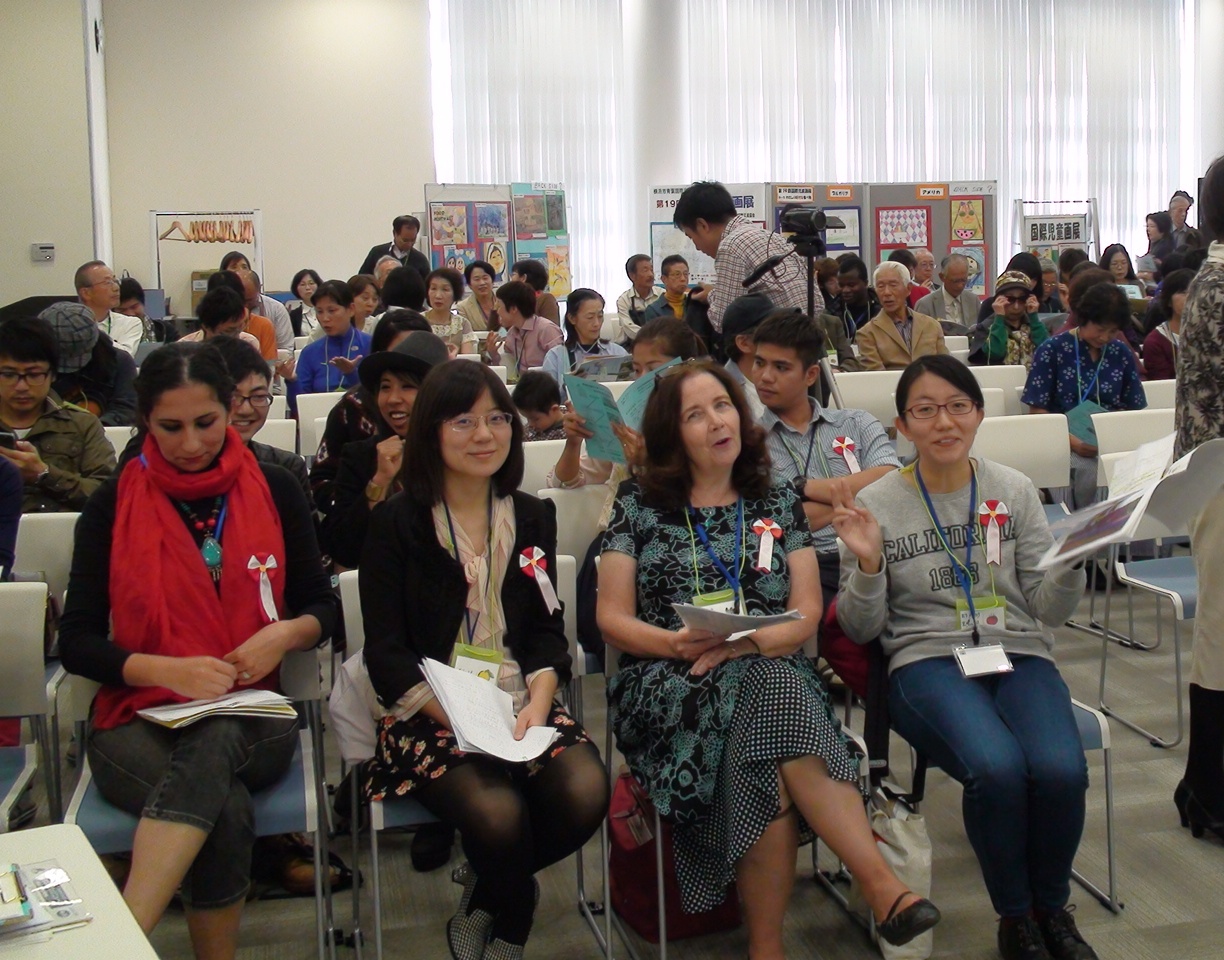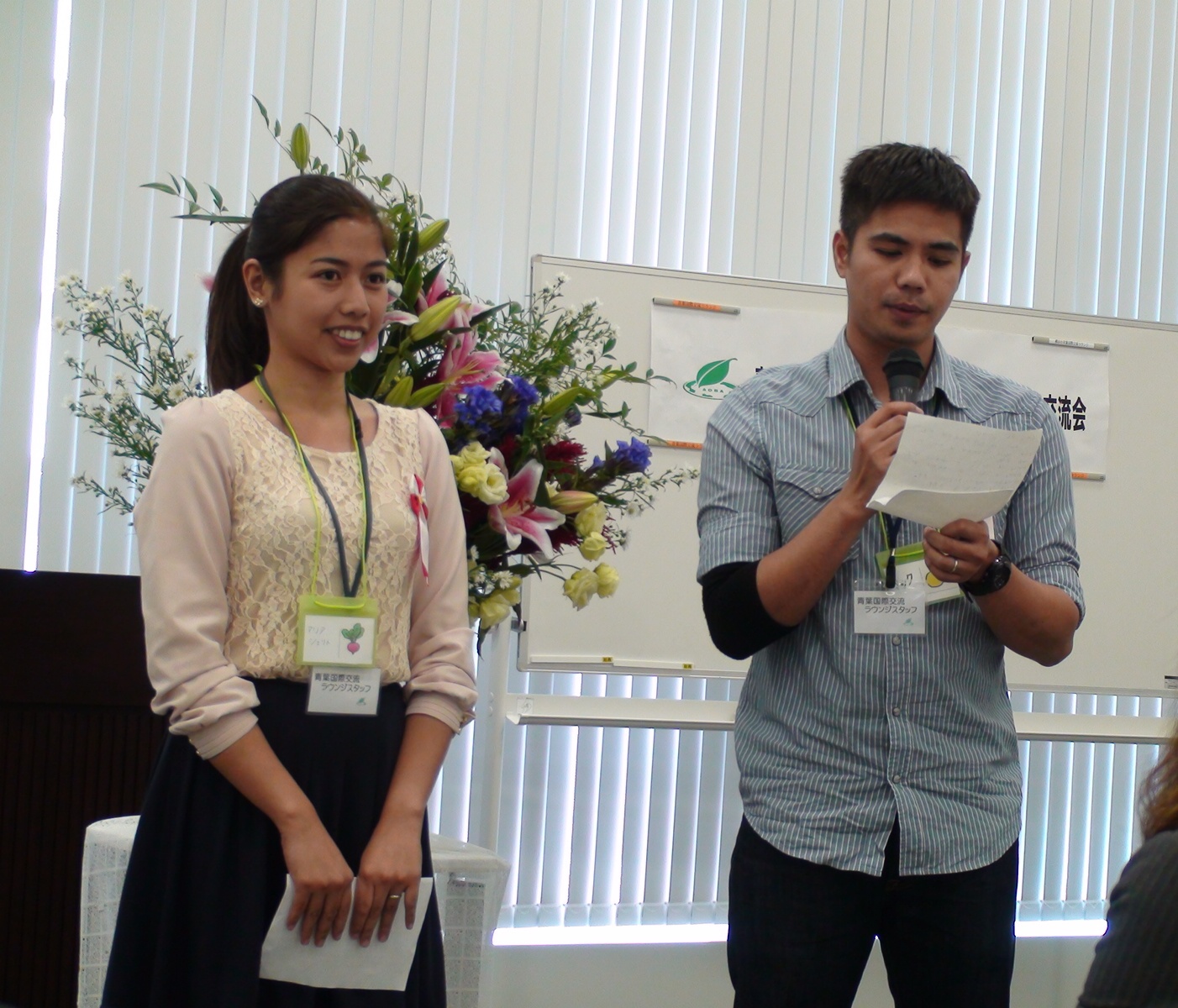 [Feedback of listeners]
・It is surprising that they improved their Japanese in such a short period.
・Their honest feelings about Japan were very informative.
・I will do volunteer work so that they can have more chances to get good impression on Japan.
・They taught me Japanese touch which I am not aware of.
・The moderator did a good job.
・They all chose good topics.